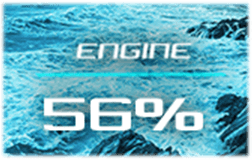 Health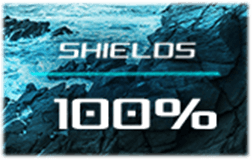 Shield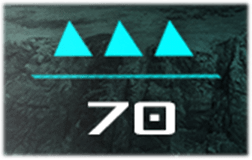 Ammo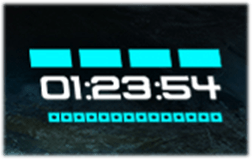 Kill Count
De Eerste Monitor met
Steelseries GameSenese
Met Steelseries GameSense is RGB LED niet enkel meer mooie decoratie, maar het helpt je ook echt tijdens het gamen. Door te syncrhoniseren met jouw in-game activiteiten, weergeven de LED effect de meest vitale details. Op deze manier krijg je volledige grip op je game en zie je in een oogwenk je belangrijkste statistieken.
CURVED VOOR OPTIMAAL KIJKPLEZIER
MSI gaming monitors gebruiken een curved display panel voorzien van een curvature rate van 1800R, welke op dit moment gezien wordt als de meest confortable en geschikte keuze voor een breede range aan toepassingen, van algemeen computeren tot die-hard gamen. Curved panels dragen ook bij aan een het gevoel nog meer verbonden te zijn en ook écht onderdeel uit te maken van de game.
144HZ REFRESH RATE + 1MS RESPONSE TIME
MSI gaming monitors zijn voorzien van een 144hz refresh rate + 1ms response tijd VA LED panel welke het best tot zijn recht komt in snel bewegende gametypes, zoals first person shooters, fighters, racing sims, real-time strategy, en sportgames. Deze soorten games vereisen erg snelle en precieze bewegingen. Deze ultrasnelle refresh rate en respons time zorgen ervoor dat jij de concurrentie voor blijft.
VLOEIENDE GAMEPLAY MET ADAPTIVE SYNC
MSI Gaming monitors zijn ontwikkeld met de Adaptive Sync technologie om de meest vloeiende visuals weer te geven in jouw gameplay. Om dit te doen zorgt Adaptive Sync ervoor dat er synchronisatie is tussen jouw monitors refresh rate en jouw AMD® GPU, die zo tearing en stuttering elimineert. Geniet van de games zoals ze bedoelt zijn met super vloeiende, lag vrije visuals.
*Note: Adaptive Sync vereist een compatibele AMD® GPU om te kunnen werken. Meer informatie via:
http://www.amd.com/en-us/innovations/software-technologies/technologies-gaming/freesync
TAILORED FOR THE PERFECT FIT
The MSI Optix Gaming monitor is zo gebouwd dat jouw gaming sessies zo comfortabel mogelijk zijn. Met de mogelijk heid om het scherm verschillende kanten op te bewegen, creeër je eenvoudig de positie die voor jou het meest ideaal is tijdens het gamen.
VAN HOEK TOT HOEK
Met de superdunne rand geniet je van de beste game-ervaringen in je favoriete games met een multi-monitor 180 graden setup. Geniet van de betere overgangen en continuïteit tussen de schermen terwijl je gamed, werkt of algemene dingen op de computer doet.
TERMS AND CONDITIONS
Valid entries are counted from 3/1-5/31 using the review date submitted on selected partners.
Included models in this promotion: MPG27C and MPG27CQ gaming monitor.
MSI has the right to deny or ask providing another purchase proof.
MSI reserves the right to deny entry if certain conditions are not met.
MSI has the right to decide which partners could be included.
MSI retains the right to make adjustments on winner's prize without prior notice subject to any directions from a regulatory authority.
Standard redemption submission might take 7-10 days, verified by MSI staff.
Please kindly allow MSI shipping giveaway will take at least 1-2 weeks after MSI internal redemption approval. (Customs and others shipment issue may take longer time.)
Any shipping issue caused by incorrect or incomplete shipping info will not be taken care of by MSI.
Only valid for: DE, AT, CH, NL, FR, ES, TR, UK, BE, DK, FI, SE, NO, LV, CZ, PL, IT, AU, KR, JP, PRC ,TW, PH, USA, CA.